Click HERE To Check Out Life-Changing Author Success Information!….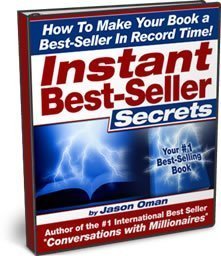 On the page using the link above you'll discover HOW I made THIS happen & how YOU can too with YOUR book…
Turning my book Conversations with Millionaires into a #1 Best-Seller helped me make connections with fellow Best-Selling Authors & self-made millionaires like Robert Allen & Mark Victor Hansen and MANY others as well! It's truly an amazingly life-changing factor you should make happen for yourself as well!
What could YOU make happen if YOU became a Best-Selling Author too? (The opportunities & possibilities really ARE AMAZING!!
Here's where to learn more about it!   🙂